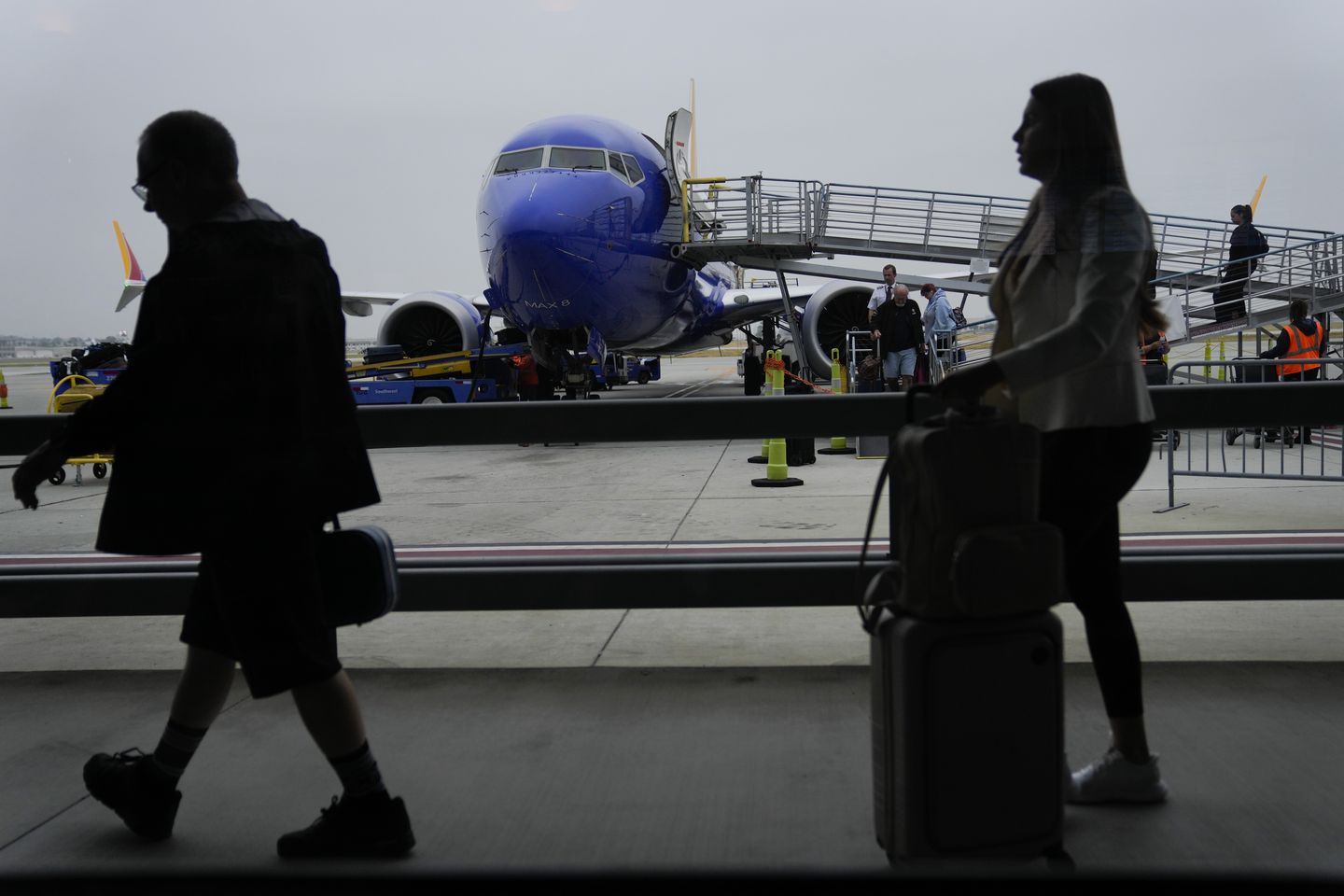 President Biden will direct the Transportation Department on Monday to look into whether airlines should pay passengers for flight delays in addition to refunds and other amenities.
At a White House event alongside Transportation Secretary Pete Buttigieg, Mr. Biden will formally kick off the rule-making process aimed at addressing inconveniences experienced by passengers because of airline cancellations or significant delays.
The U.S. has no federal laws mandating that airlines compensate passengers for delays. Airlines are only obligated to offer a refund if they cancel a flight.
That makes the U.S. different from Europe, where a law that went into effect in 2005 requires airlines to pay passengers for cancellations, denied boarding, or delays of more than 2 hours. It applies to most airlines based in the European Union countries as well as Iceland, Norway and Switzerland.
Under the EU rule, passengers are entitled to compensation from 250 euros to 600 euros depending on the length of the flight and delay as long as the flight was not nixed due to "extraordinary circumstances" such as weather.
Other rules that the Transportation Department will consider as part of the process include requiring airlines to provide passengers with a meal or meal voucher, overnight accommodations, ground transportation to and from the hotel, rebooking, and timely customer service during periods of widespread flight irregularities.
"Taken together these announcements build on the Biden-Harris Administration's efforts to promote competition in the American economy and lower costs for hardworking Americans," a White House official said.
The initiatives come after Southwest Airlines canceled more than 60% of its flights across two days in December 2022. That was followed by a massive systemwide "reset" on Dec. 26 that canceled thousands more flights.
Between Dec. 25 and 26, Southwest canceled more than 5,500 flights. On Dec. 28, it canceled 2,348 more flights. All told it canceled 16,700 flights over the Christmas holidays.
Southwest responded to the crisis by reimbursing passengers for the cost of alternative travel arrangements and awarded other travelers additional loyalty points, even though it wasn't legally required to do so.
Delays, however, already cost airlines a significant amount of money. Even without federally mandated compensation, delays cost airlines roughly $8.3 billion in increased expenses such as crew, fuel, and maintenance in 2019, according to the Federal Aviation Administration.
Southwest reported it lost $410 million during the 2022 fourth quarter because of the December disruptions, which was part of an $800 million overall loss. The airline said last month that the system meltdown cost it an additional $380 million in the first quarter of 2023.