Chrissy Teigen had a quick comeback for one commenter peddling a ridiculous conspiracy about her last pregnancy.
The "Lip Sync Battle" host posted the unhinged theory to her Instagram Story, where she had to admit she was a bit "obsessed" with the outlandish comment.
When one person asked who Teigen's surrogate was, another commenter wrote back, "Well…the truth is Chrissy was born male."
"During 'her pregnancy' they used something called a moonbump," the commenter continued. "If you're not familiar with the moon bump just Google it. I'm a huge fan of Chrissy by the way."
Teigen easily debunked the claim with a photo of her giving birth to daughter Esti in January 2023.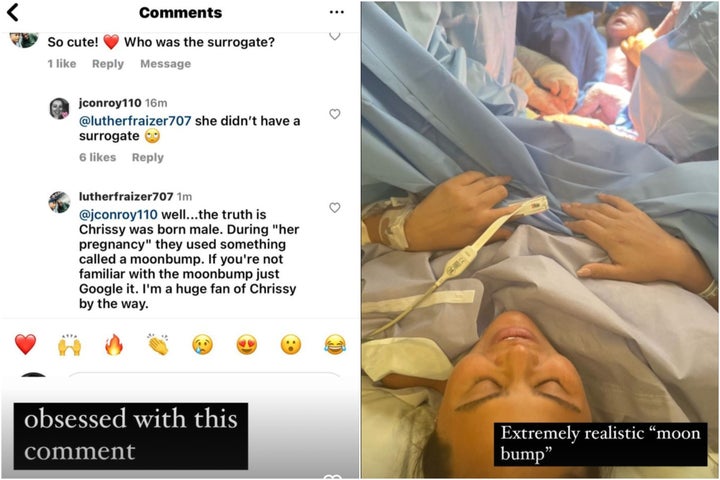 "Extremely realistic 'moon bump,'" Teigen quipped on top of the hospital photo."
This is far from the first time the star has had to contend with internet trolls.
"It's time for me to say goodbye," she wrote. "This no longer serves me as positively as it serves me negatively, and I think that's the right time to call something."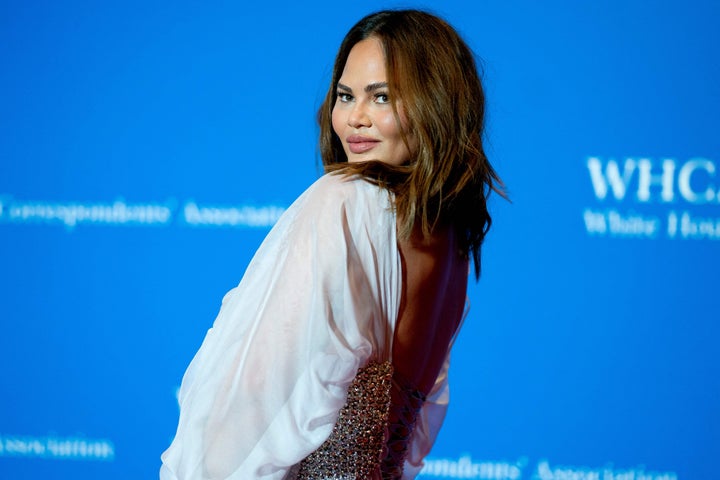 For years, Teigen has faced harassment from Q-Anon followers linking her to the "Pizzagate" conspiracy, which alleges a cabal of celebrities and elites are behind a vast network of sex-trafficking and child abuse.
The star, who shares children Esti, Miles and Luna with husband John Legend, said she was exhausted by the abuse in an October 2019 tweet, telling followers, "I had a real life before this. I mean… going to the grocery store and shit, parks alone with my kids. Now I have a list of people in my area who genuinely believe we are in a pedo ring that is always *ALMOST* about to be exposed."
"It's not just weirdos in random towns," she went on. "These people are all over… The fact I have to learn to let people get away with shit like this is insane to me."